This Sunday, we are brining you an interview with Tina Milicic from Atlantic Grupa. Look what she has told us!
1) Tina, Atlantic Grupa is a strategic partner of LEAP Summit, and has supported LEAP Summit now for four years. What can we expect from Atlantic Grupa at LEAP Summit this year?
We are gearing up for this year's edition, with the full Atlantic team preparing to be there, from Recruiters to the Talent and Development crew and our Graduate Trainee programme participants. This means you'll have an opportunity to sit for a coffee with us, have a relaxing chat about who we are, what we do, how we do it and most importantly, what you can do together with us.
Mladen Pejković, our No. 1 guy for all things digital, is joining us on Friday to share with you the exciting journey of our digital transformation. He's very cool (for a tech guy 🙂 ), and we do a lot of amazing thing in digital with AI and IoT so be prepared to be entertained.
2) Atlantic Grupa is one of the biggest companies in the region. What are the benefits and challenges in working for such a big company?
I love the sheer size and diversity of Atlantic Grupa. For me it's like a perfect playground that enables me to explore, travel, meet new people and work with a wide variety of experts.  Observing how each person brings different things to the table, hearing fresh outlooks on things and learning from these experiences is priceless.
This being said, one of the most important things to learn if you want to stay on top of things in Atlantic is dealing with ambiguity. Each day is different, there's no routine or procedures to follow, you gotta find your own way. This is exciting but at the same time is not always easy. The good thing is you always have somebody to lean on to help you through the rainy days.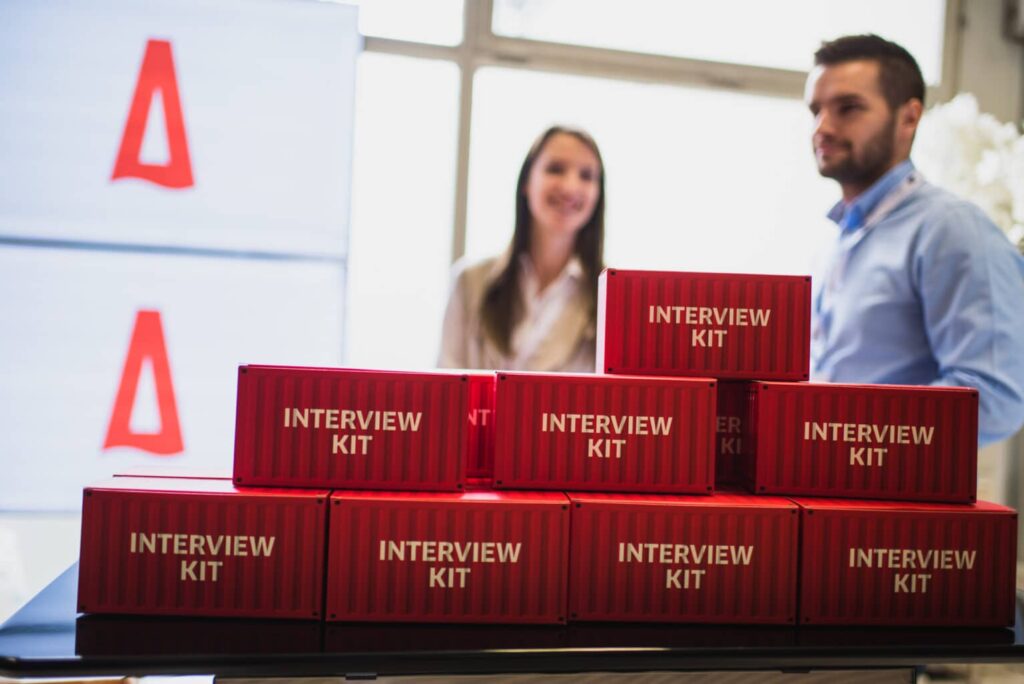 3) Will you have some open positions and who is the ideal candidate for a job in Atlantic Grupa?
We always have some open positions at Atlantic 🙂 At LEAP Summit we'll be focusing on our Graduate Trainee programme for young people with little or no work experience and Summer Internships. It's still long way to go until we open applications for these programmes, but you can get all the info so you are prepared to seize your opportunity when the time comes.
We talked about ambiguity and the complexity of Atlantic Grupa, but the same applies to the world around us in general. Change has never been so prominent and so fast. What sets apart the right candidate in such an environment is a curious mind that can detect the problems to solve or the opportunities to explore amid all the information. So, curiosity, in a nut shell. LEAP Summit is a great opportunity for everyone interested in a career at Atlantic to get know us, as well, so they can see if we're a good fit for them. That's as important as the impression we get from potential candidates. You know what they say, it takes two to tango!
4) Can you tell us more about some of the internal projects in Atlantic Grupa?
There's literally an ocean of opportunities and programmes for our employees to seize in Atlantic; from sports, to development programmes and academies, creativity programmes, volunteer programmes, recognition and rewards initiatives for everyone. I won't go into detail because it would take me days, but for everyone interested to learn more, you can explore here.
My personal favorite programme is Adventure. It's an award-winning programme for the development of young professionals, and what I like about it is that it's not like classical educational programmes. How it works is that you pitch your idea to the Strategic Management Council, they select a final few pitches to be developed and then you team up with colleagues from different countries and departments and develop an idea to project. You present your projects one more time to the Strategic Management Council of Atlantic Grupa, and if you win, it gets implemented. But enough talking, check the video about it here.
Ask us anything on 29-30 March @ LEAP Summit. We're looking forward to talking with you!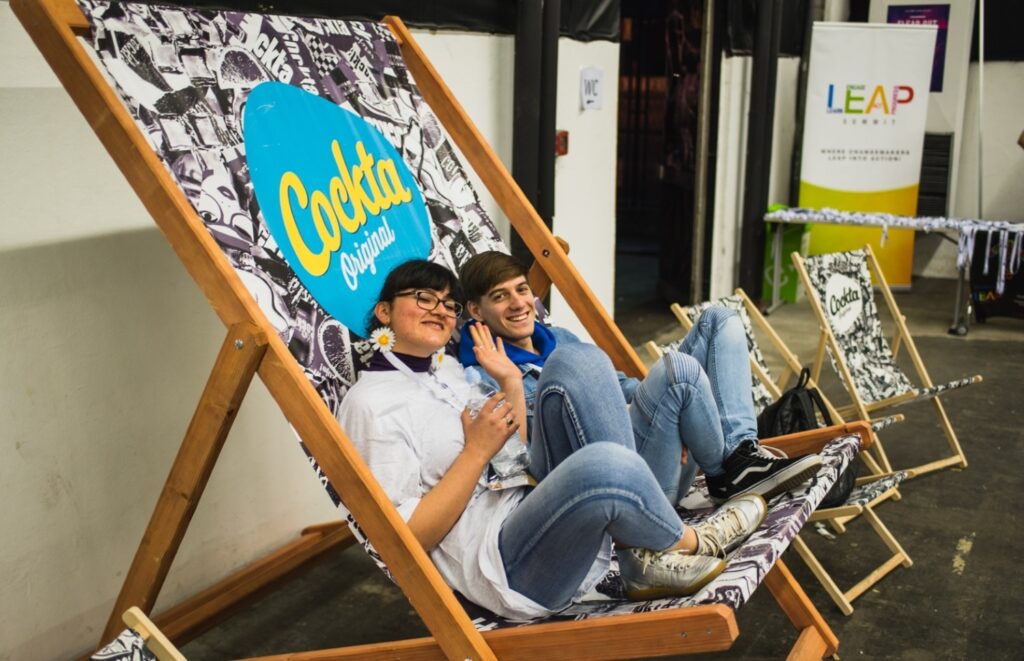 5) What is your favourite Atlantic Grupa brand?
Oh, no way I can pick just one! Here are my top 3:
Argeta Exclusive for it democratises high-gastronomy making it affordable to everyone. My favourite combo is beef pâté with truffles.
Čoko Smoki – it crunchy, it's chocolatey it's simply irresistible. Like for real, you just can't stop eating it once you start. If you don't believe, stop by our spot at LEAP and you try it yourself.
Donat Mg because I do a lot of running and yoga and Donat Mg has high magnesium content so it helps me recover quickly after exertion.